The 2010s marked an unprecedented decade of growth for Toronto, with substantial changes to the city's built form. Several important events like the Pan Am Games and the recent Raptors run to the NBA championship increased the city's presence on the world stage in the last ten years, and through these events and others, the world was shown a taller, denser, more vital Toronto.
On the cusp of the second decade of the new millennium, the tallest building built in Toronto was the 2009-completed west tower of the Bay Adelaide Centre, measuring 218 metres. The onset of the 2010s building boom has since brought on a raft of new buildings with increasingly ambitious heights, and as a good indication of how the market for tall buildings has shifted, the 10th tallest building completed this decade is just 13 metres shy of the #1 tallest building of the previous decade. Similarly, the top seven buildings built this past decade all exceed the heights of buildings built during the previous decade.
The trend will continue ever higher in the 2020s with a new wave of 'supertall' towers set to complete in the next several years, but today we're looking back at the ten tallest buildings to be completed in Toronto in the 2010s.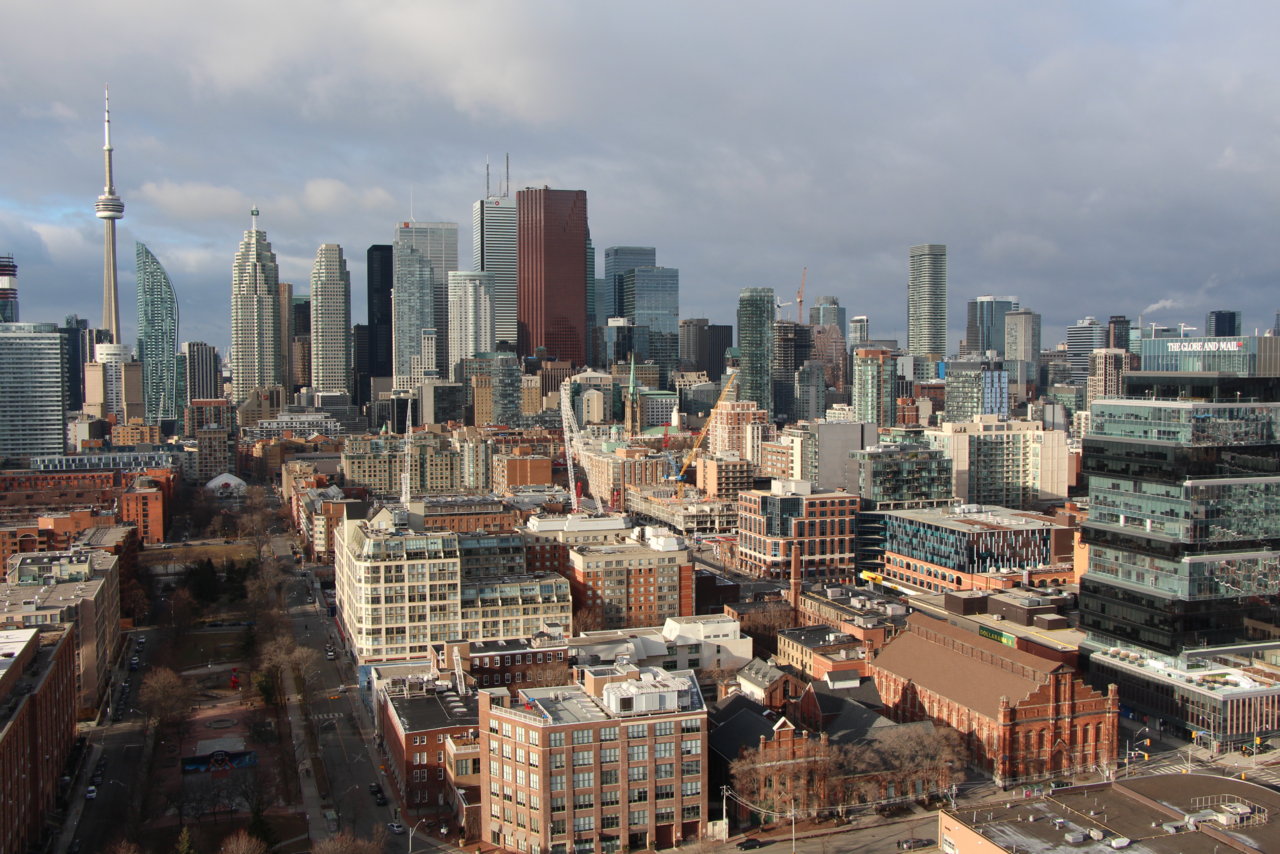 Toronto skyline, image by Forum contributor Razz
10. Residences at The Ritz-Carlton
In tenth place, the 208-metre, 682-foot tall project from Graywood Developments and Cadillac Fairview was designed by Kohn Pedersen Fox Associates working alongside (what was then) Page + Steele / IBI Group Architects (and is now simply IBI Group). The 53-storey luxury hotel and condominium tower completed construction at 183 Wellington Street in 2011. The tower is known for its angular massing—the south wall slopes gently outward to create larger floor-plates as the building rises—and its pitched roofline.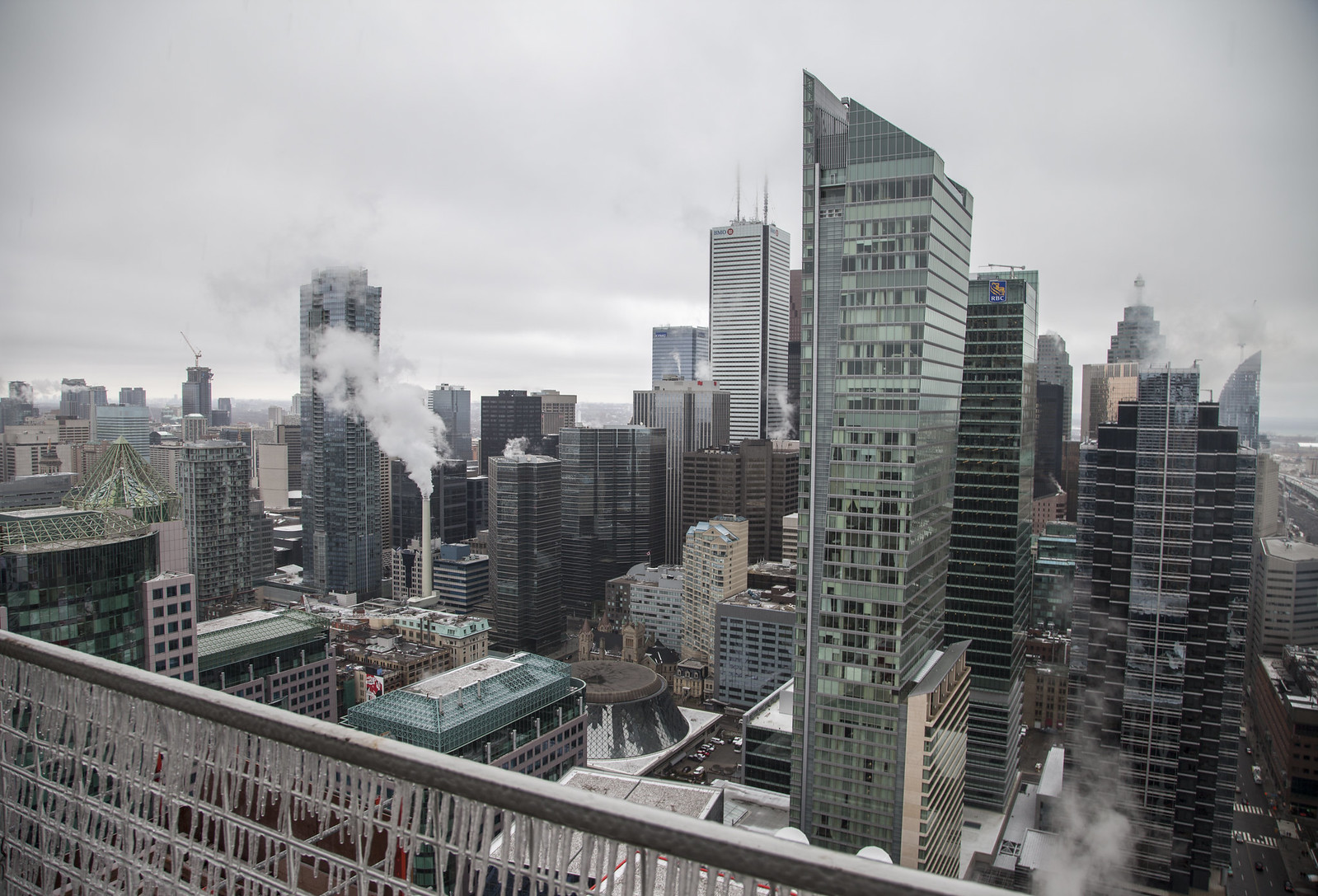 Residences at The Ritz-Carlton, image by Jack Landau
The 9th tallest Toronto building of the decade was another luxury hotel and condominium tower, this one from Westbank Corp and located at the corner of University and Adelaide. Designed by Vancouver-based James Cheng working with Toronti-based Hariri Pontarini Architects, the 66-storey building rises 215 metres or 704 feet, and completed construction in 2012. Crimped curtain wall facades and vertical accents give this tower its identity.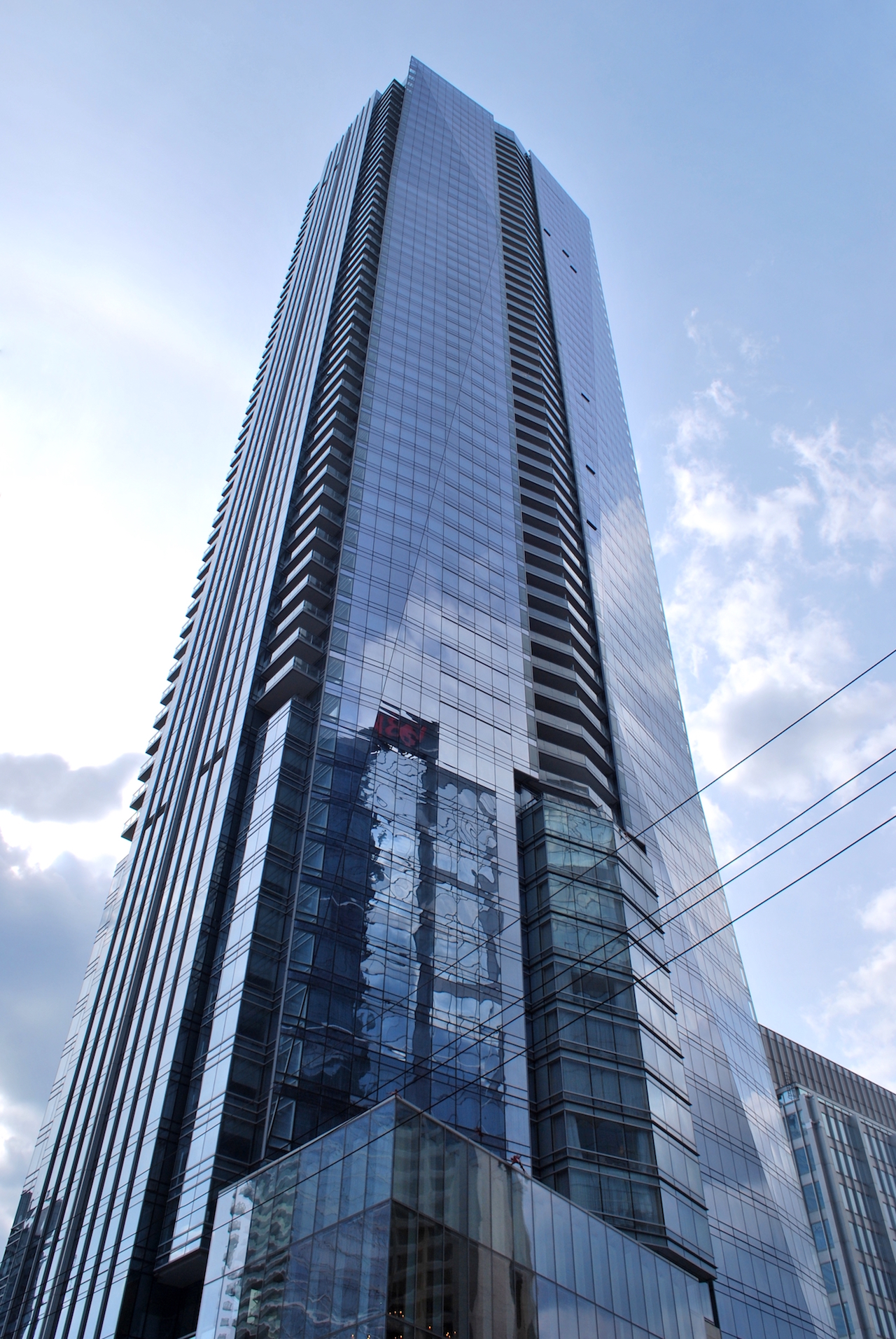 Living Shangri-La Toronto, image by Marcus Mitanis